AWARD WINNING
CHICKEN WINGS

CHICKEN WINGS
All wings are prepared Special Grilled unless specified; your choice of the wings tossed or the sauce on the side; Each order served with blue cheese or ranch. Add celery for 3.00 All drums or flats for 3.00 Additional sauces for 2.0
CHOOSE YOUR SAUCE:
MILD – BUFFALO – HOT – BBQ
HOT GARLIC – LEMON PEPPER
OLD CROW BOURBON SAUCE – CHIPOTLE MAPLE – LOCO FOX – TEQUILA LIME – SRIRACHA TERIYAKI – GARLIC PARMESAN
PULLED PORK NACHOS  
Tortilla chips piled high with pulled BBQ pork, shredded cheddar, nacho cheese, fresh salsa, jalapenos, sour cream, guacamole and scallions.
QUESADILLAS
Cheddar cheese, onions, bell peppers, Sour Cream, Pico de Gallo, served with your choice of Shrimp-Chicken or Steak (try them blackened)
CHICKEN TENDER BASKET
Breaded chicken strips served with honey mustard and French fries.
CORN DOG NUGGETS
Bite size corn dogs served with honey mustard sauce.
SMOTHERED WAFFLE FRIES
Zesty cheese sauce, sour cream, bacon bits and scallions. Add Pulled Pork for 3
SMOKED FISH DIP
Smoked fish spread, jalapenos, crackers, tortilla chips and a lemon wedges.
BLACKENED AHI TUNA
Seared Ahi, Ginger lime sauce.
CHIPS & SALSA
Warm tortilla chips served with homemade salsa.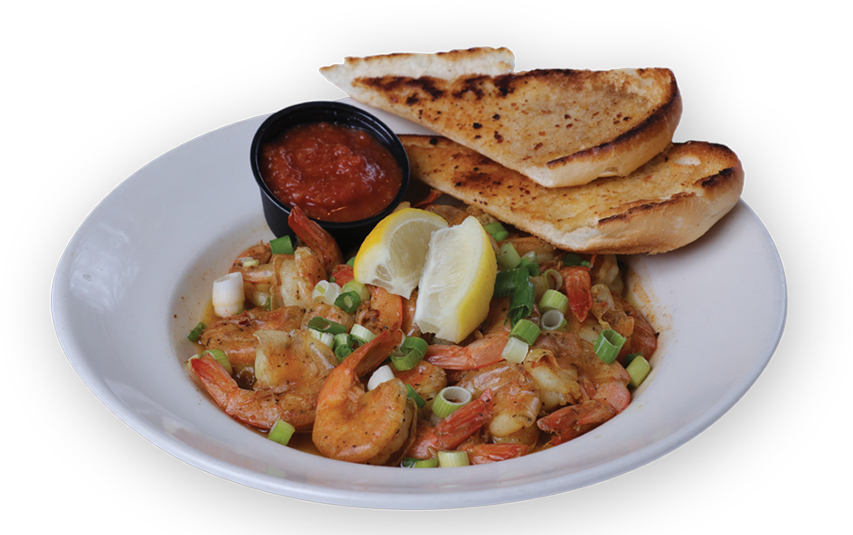 SOUP OF THE DAY
Ask your server about today's soup.
FRENCH ONION SOUP
Caramelized onions, Beef broth and a touch of white wine, toated Bread, melted Gruyere and topped with parmesan cheese.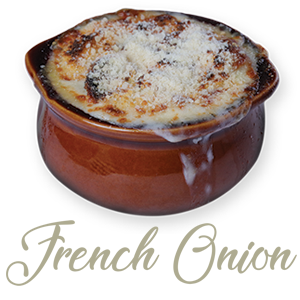 Add rice and beans for 2.00
KEY WEST FISH TACOS  
Three flour tortillas topped with Mahi, avocado, red cabbage, tomatoes and cilantro lime sauce
CHURRASCO STEAK TACOS
Three flour tortillas toppeed skirt steak, caramelized onions, pico de gallo and Chimichurri sauce.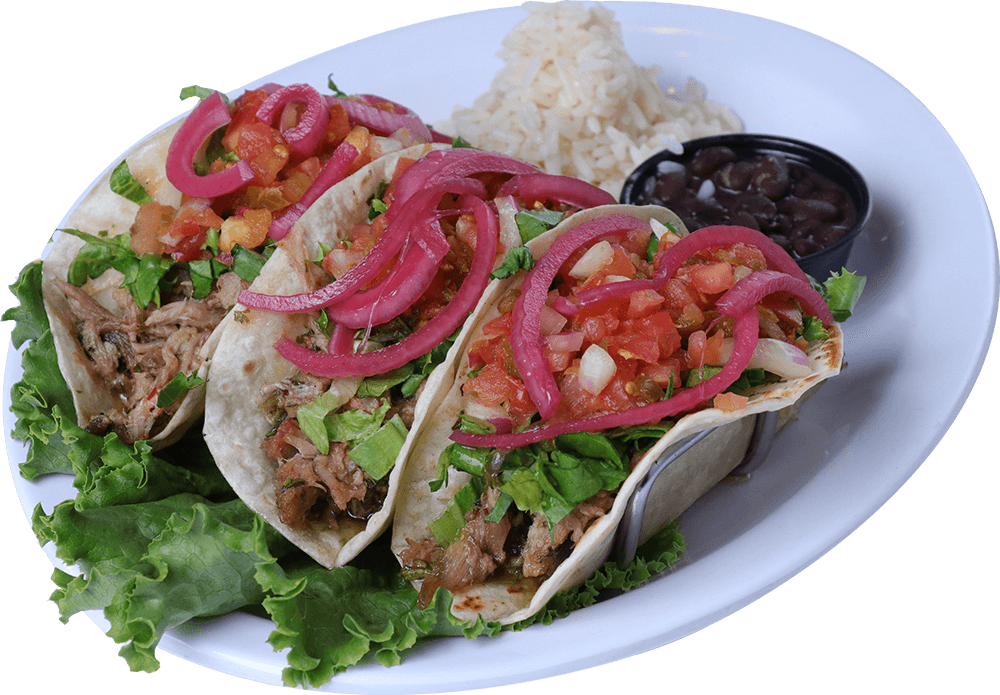 TUNA TATAKI  
Seared Blackened sesame crushed Ahi Tuna, baby arugula, Julianne carrots  and red onions, cilantro, Ginger lime vinagrette, crispu croutons, Fig Balsamic drizzle.
HOUSE SALAD
Romaine lettuce, matchstick carrots, radicchio, red onion, tomatoes, garlic croutons, black olives and parmesan cheese.
CLASSIC CAESAR SALAD
Romaine lettuce, Caesar dressing, parmesan cheese and croutons. Add Chicken or shrimp 5.00
COBB SALAD
Grilled chicken, diced hard boiled egg, black olives, avocado, tomatoes, carrots, bleu cheese crumbles, bacon bits and gralic croutons, romaine, your choice of dressing.
ALL SANDWICHES ARE SERVED WITH FRIES, POTATO CHIPS OR COLESLAW (SUBSTITUTE A HEALTHY TORTILLA WRAP FOR AN ADDITIONAL 1.00)
PHILLY CHEESESTEAK
Sliced steak, onions, peppers and melted provolone on a hoagie roll.
BLT WITH AVOCADO
Bacon, lettuce, tomato, avocado and mayo. Served on white, wheat or rye bread.
MAHI – MAHI SANDWICH
Mahi -Mahi, lettuce, tomatoes, Red onions, Tartar sauce on a brioche bun.
BBQ PULLED PORK SANDWICH
Pulled Pork mixed with a sweet and tang BBQ Sauce, piled on a toaster Kaiser bun pickle chips.
TURKEY CLUB
Deli Sliced Turkey, Bacon, Lettuce, Tomatoes, Avocado Mayo, served on a White Toast
BBQ CHICKEN SANDWICH
Grilled, blackened , jerk, fried or with BBQ Chicken Breast, BBQ, Lettuce, Tomatoes, Red Onion, Pickle chips, serve on a brioche bun.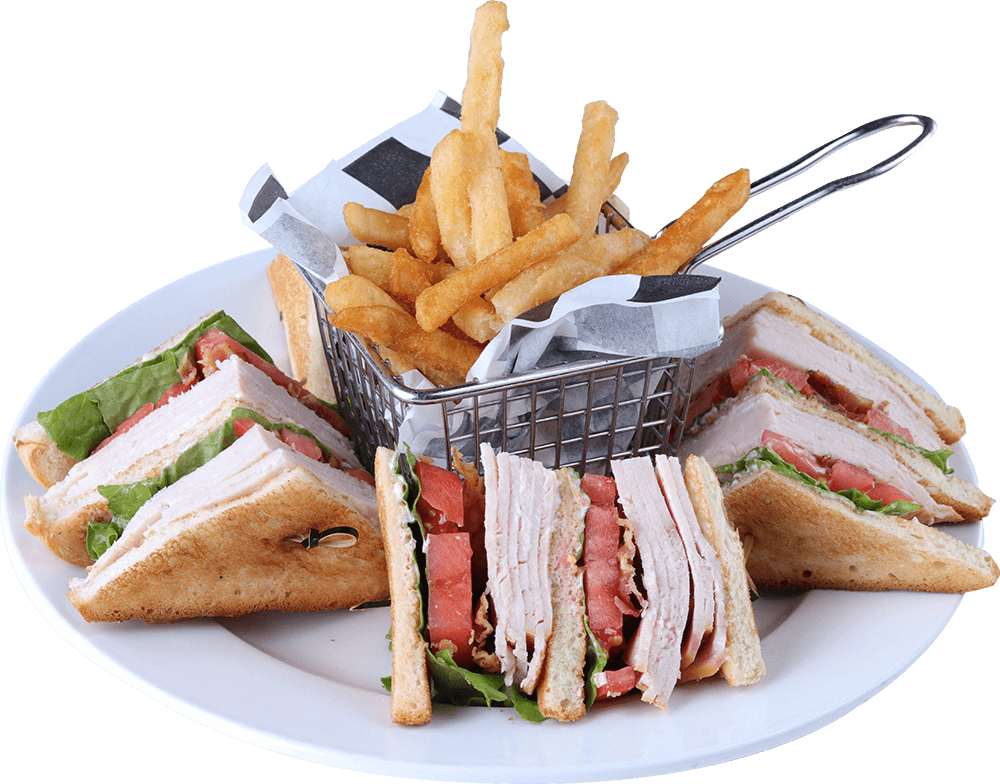 BLACKENED AHI TUNA  
Tuna Steak with blackened spices, seared rare and served with ginger lime vinaigrette. Served with two sides.
CHURRASCO
10oz. Skirt Steak, caramelized onions, Chimichurri sauce. Served with two sides of your choice.
MARINATED RIBEYE  
Hand cut Ribeye brined with Dale's steak marinade: served with two sides of your choice.
SIZZLING FAJITAS
Chicken, Steak or Shrimp; served with flour tortillas, pico de gallo, lettuce, aged cheddar cheese, sour cream and rice & beans.
PENNE CHICKEN ALFREDO
Sliced chicken breas, mushrooms, Parmesan and creamy cheese sauce. Served with garlic bread and your choice of salad.
GRILLED MAHI WITH PINEAPPLE MANGO SALSA
Mahi filet topped with a homemade tropical salsa. Served with two sides.
BABY BACK RIBS
Sweet and tangy BBQ sauce. your choice of two sides.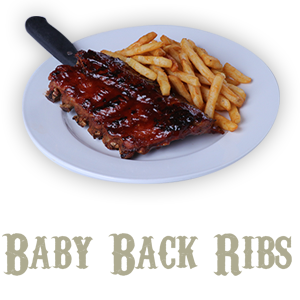 THE CHINGONA BURGER
Provolone cheese, spicy guacamole, fried egg and pico de gallo, brioche bun.
TOMINATOR
Grilled cheese buns, two 8oz. ground chuch patties, tomatoes, shredded iceberg lettuce, beer cheese sauce, applewood bacon, sautéed onions, fried pickles, garlic alioli, sriracha bourbon sauce.
THE 305
Ham croquettes, guava glaze, Swiss cheese, cumin remoulade, brioche bun (May substitute for pulled pork).
BLACKENED BLUE
Melted Bleu Cheese crumbles, applewood bacon, sautéed onions, cajun mayo.
PARTY MELT
Applewood bacon, melted american cheese, tomatoes, Sautéed onions, thousand Island dressing, rye bread.
THE HANGOVER
Fried edd, tomatoes, shredded lettuce, melted cheddar, appelwood bacon, ketchup, mustard, brioche bun.
THE DIVINE SLIDER
Spinach, avocado, picled onions, tomatoes, melted provolone, djonnaise, brioche bun.
THE UNFORGIVEN
Crispy tabasco onions, applewood bacon, cheddar cheese, grilled jalapeños, loco fox ranch, sweet baby rays, bbq sauce, brioche bun.
PB & J
Creamy Peanut butter, grape jelly, freshly sliced jalapeños, applewood bacon, brioche bun.
THE O.T.
Ground chuck Angus topped with lettuce, tomato, red onion, Bacon, Cheese, Mushrooms, Garlic Basil Mayo and pickle on a kaiser roll.
SWISS CYBORGER
Sauted Mushrooms, caramelized onions, applewood bacon, Swiss cheese, basil, mayo, brioche bun.
TROPICAL TEMPTRESS
Temp Hand-Cfrated Gin, Guava, Lime Tonic
BETWEEN THE SHEETS
Cruzan Rum, Apricot Brandy, triple Sec, Sour, Pinneaple Juice
GEORGIA PEACH
Absolut Peach, Amaretto, Orange & Cranberry Juice
PALOMA
El Jimador, Grapefruit, Soda
SMOKED OLD FASHIONED
Elijah Craig Small Batch, Bitters, Simple Syrup, Bada Bing Cherry, Orange Peel
DARK N' STORMY
Goslings Black Seal, Organic Lime, Ginger Beer
MOSCOW MULE
Stoli, Organic Lime, Ginger Beer
PEAR TREE MARTINI
Absolut Pear, St Germain, Organic Lime, Simple Syrup, Bitters.
NEGRONI
Temp Hand-Crafted Gin, Campari, Sweet Vermouth, Ruby Red Grapefruit Peel
J. WAKEFIELD HOP 4 TEACHER
FUNKY BUDDA PINEAPPLE BEACH
LOCALS ONLY
BEERS FLIGHTS
ASK SERVER FOR DETAILS 12
KENTUCKY BOURBON BARREL ALE
CONCRETE BEACH HAVANA LAGER
BROOKLYN BEL AIR SOUR ALE
SAUVIGNON BLANC
Columbia Valley, Washington.
(CABERNET SAUVIGNON)
Private Selection, California.
HOUSE WINES
CHARDONNAY
WHITE ZINFANDEL
CABERNET SAUVIGNON
MERLOT
PINOT GRIGIO
DROP ROSE WINE 8
TROPICAL FUSION
Cruzan Pineapple Rum, Cranberry, Orange Juice, Triple Sec, Grenadine.
DARK AND STORMY
Kraken Rum, Ginger Beer, Fresh Lime.
PEACH SANGRIA
Pinnacle Peach Vodka, Rose Sparkling Wine, Simple Syrup, Sprite.
RUM RUNNER
Bacardi Superior Rum, Dark Rum, Blackberry liqueur, Banana liqueur, Pineapple, Orange Juice.
MUD SLIDE MARTINI
Pinnacle Vanilla Vodka, Crème de cacao, Bailey's, Splash of Cream with a Chocolate drizzle.
WATERMELON MARGARITA
Jose Cuervo Tequila, Watermelon juice, Triple Sec, Lime Juice.
FRONTIER OLD FASHIONED
Bulleit Bourbon, Orange Peel, Simple Syrup, Angostura Bitters.
FLORADORA
Hendricks Gin, Raspberry Liquor, Fresh Lime, Ginger Ale.
MOSCOW MULE
Smirnoff Vodka, Ginger Beer and lime juice.
VODKA
SMIRNOFF
SVEDKA
SKY
TITOS
ABSOLUT
ABSOLUT CITRON
STOLI
KETEL ONE
GREY GOOSE
GIN
BEEFEATER
TANQUERREY
BOMBAY SAPPHIRE
HENDRICK'S
WHISKEY
CANADIAN
CLUB SEAGRAM'S 7/VO
BUSHMILLS
JAMESON
CROWN ROYAL
RUM
CRUZAN DARK
CRUZAN PINEAPPLE
MALIBU
KRAKEN
BACARDI
CAPTAIN MORGAN
GOSLINGS BLACK SEAL
RON ABUELO
APPLETON
BACARDI LIMON
BACARDI RAZZ
BACARDI 8
MYERS
TEQUILA
JOSE CUERVO
PATRON XO
1800 SILVER
MILAGRO REPOSADO
HERRADURA SILVER
PATRON
DON JULIO
SCOTCH
CUTTY SARK
DEWARS
JHONNY BLACK
CHIVAS
GLENLIVET
MACALLAN 12
BOURBON
JIM BEAM
WILD TURKEY 101
JACK DANIELS
BULLEIT
MAKERS MARK
WOODFORD RESERVE
COGNAC/BRANDY
HENNESSEY
COURVOUSIER
REMY MARTIN